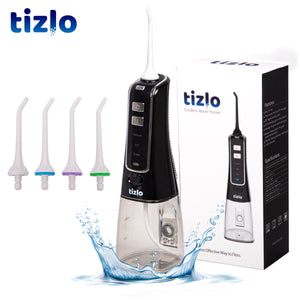 Tizlo Cordless Pro Water Flosser (Black)
Sale price
$34.95
Regular price
$39.95
Full details →
---
Share this Product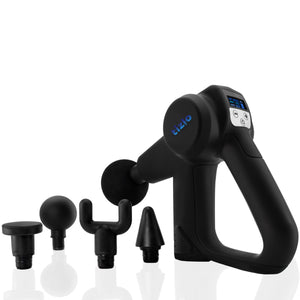 Tizlo Relief Gun High Capacity Massage Gun Specially Designed for Horses
[Specially Designed for Veterinarians] Rotating massage gun head, upgraded; ergonomic design, and user-friendly interface are ready to relieve your pain in the easiest way possible. The lightweight and ergonomic vibrating massager device have a full-body reach with an adjustable arm and the newest ergonomic design.
[UPGRADED BATTERY]New upgraded rechargeable lithium battery (Patent Pending) with 1500 mAH battery, lasts up to 3 hours working time(low speed), takes 90 mins to be fully charged. Patent pending design ensures to power massager provide full intensity.
[15 INTENSITY LEVELS]Whether you are a professional athlete or stay home mom, or a young professional, the Techcare massage gun with a 24V noise reduction engine has 15 intensity levels to ensure your body will get the benefits of deep tissue massage. If you are an athlete with higher tolerance on the muscles, you can use it at the top speed level, or if you are new to deep tissue massage, you can use it on the lower levels.
take my money!
Tizlo Foot Warmer
Tired of the cold and stiff feet on a chilly day? Have you been looking for a way to warm your poor feet in the cold winter for a long time? Don't worry, Tizlo Foot Warmer is your perfect choice. The cold starts from foot and then spreads to the body. Wanna get rid of the chills? Just add this foot warmer to your cart!
I need one right now!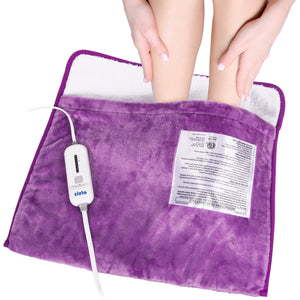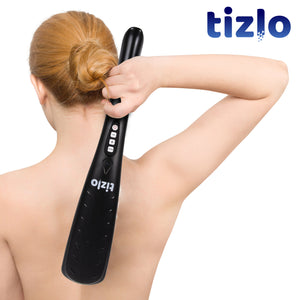 Tizlo Wave
Tizlo Wave enables you to receive a soothing massage that closely mimics a chiropractic treatment making this the perfect choice for in-home use. Specially designed to relieve tension in tired, sore, and tight muscles, the full body mat has four modes and three intensity levels combined with air inflation to stretch and massage your back, waist, neck. and shoulders. Developed by engineers using high quality, durable materials, your new massage mat is easy to use and made to last. Experience customizable spa-quality massages at home with your choice of massage type and intensity level at the touch of a button. Feeling tense after a long day? Choose from four massage modes including energize, stretch, twist, and flow for kneading, body rotation, lifting, stretching and twisting pain relief. The stretch massage mat uses unique air bag inflation to keep your body aligned properly during each movement and provides acupressure points for greater pain relief. Routine massage is proven to boost your overall health. Your stretch mat massager is the perfect complement to your routine chiropractic and professional massage visits and fits easily into your daily schedule.
make Wave yours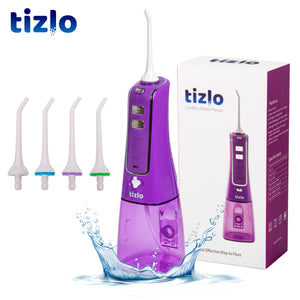 Tizlo Cordless Pro Water Flosser (Purple)
Sale price
$34.95
Regular price
$39.95
Full details →
---
Share this Product
Take it wherever you go
10oz water tank, portable, cordless, your Tizlo Water Flosser is ready to go with you anywhere you want to. Weather it's to the office, or a get away in the Bahamas.
Get yours now!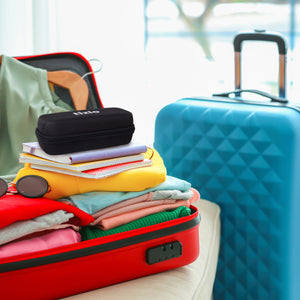 Brushing is not enough
Brushing your teeth can leave behind food debris, which can lead to gum disease and bad breath. To get rid of plaque and debris, dental professionals recommend to floss daily. However that can be time consuming and it is still not possible to get to every corner effectively. The Tizlo Cordless Pro makes it easy and effective to floss daily.
Cordless Pro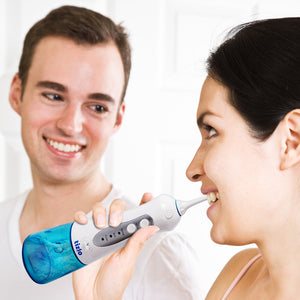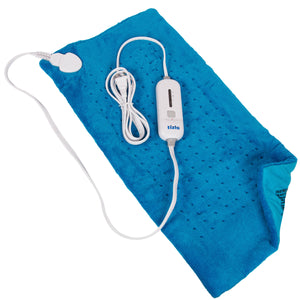 Tizlo 3 Level Heat Heating Pad
Product Features
Extra-Large12" x 24" Pad: perfect for your neck and shoulders, as well as back, abdomen and legs;
Ultra-soft Flannel: Gentle, machine-washable microplush feels soft and comfortable on your skin;
3 Temperature Settings: Digital controller adjusts heat easily with 3 temperature settings;
Moist / DryHeat Therapy Option: Moist option provides deeper penetration for more effective muscle relief;
90 MIN Auto Shut-Off: setting just in case you were deeply relaxed or asleep during use;
10ft Extra-Long Cord: Makes it easier to use from the comfort of your bed or favorite chair;
Machine Washable: Machine Washable for easy care, keeping the pad as beautiful as new.
Yes please!!!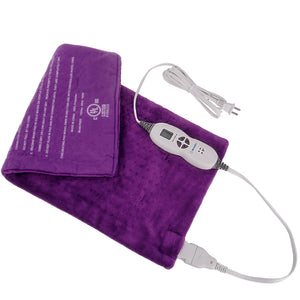 Tizlo XL King-Size Micro-plush Heating Pad, 6 Heat Settings, Select Hour Auto-Off, Moist/Dry Heat, 12" x 24"
Sale price
$39.99
Regular price
$49.99
Full details →
---
Share this Product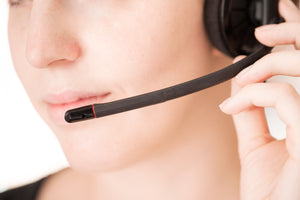 Priority #1, Your Satisfaction.
Here at Tizlo, our number one priority is customer satisfaction. With our industry leading warranty/returns program, you'll always have a piece of mind as Tizlo will back its product should you be dissatisfied. Any item(s) purchased through Tizlo.com can be returned within 60 days of original purchase date. Products under warranty can be replaced within its warranty time frame. Replacements are guaranteed for defective part/products only. Please reach out to us should you have any questions or concerns at info@tizlo.com or (949) 405-8439.